Brittany G.
Yelp
Thanks Jerry for getting us the best deal. We walled in with very specific requests and our expectations were met. The car is beautiful and we couldn't have asked for more. If you are looking for a great price only go through jerry! I will be coming back for our next car! And will recommend all friends and family!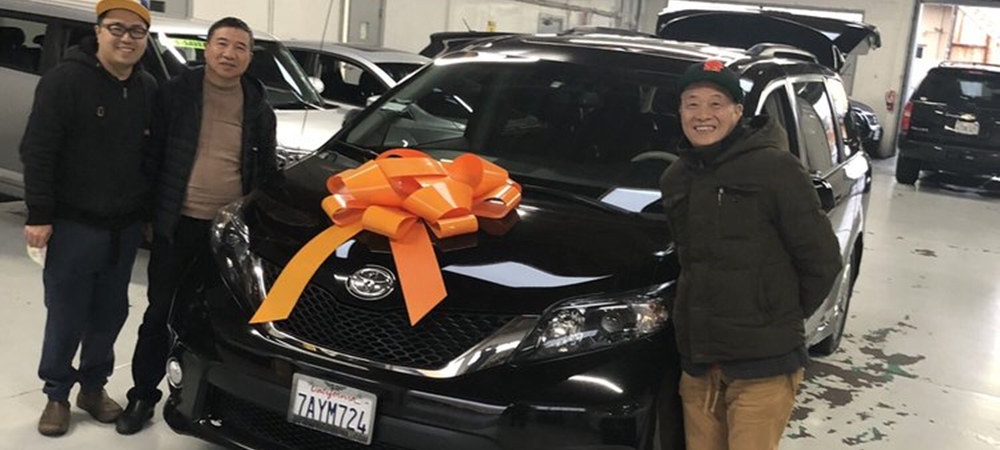 Edwin L.
Yelp
Got my 2013 Toyota Sienna SE here today, they're help me a lot today, and got me a lowest rate to finance the car. Staff is so nice and knowledgeable to help me in every moment, will recommend to all my friends. Thanks again.
Raynard C.
Yelp
It has been over a month since I purchased my vehicle at S&R Motors, but I just wanted to give my thoughts on this car dealership on Mission Blvd. Mission Blvd. in Hayward, especially what is known as auto boulevard, can get pretty hectic in trying to decide which dealership you would like to check for your next vehicle. Sometimes you just get inundated with so many dealerships in an area as it can get overhelming as to which one you would like to check out. Especially with someone like me who has had 4 cars throguh dealerships in the past, you are somewhat knowledgable on what is a good or bad dealership.
Arianne M.
Yelp
PEOPLE let me tell you about Nicole!!!! I got into a car accident and I needed a new car STAT. I've never experienced the buying process myself, let alone one for a pre-owned vehicle, BUT lo and behold, Nicole has come to our rescue!!! She is extremely knowledgeable, not only about their inventory and the features of each car, but OH MAH GAHD, you also leave with about an IVY league semester's worth of financial education.... seriously I feel like my credit score's about to be hella blessed after learning all about the tricks of the trade!